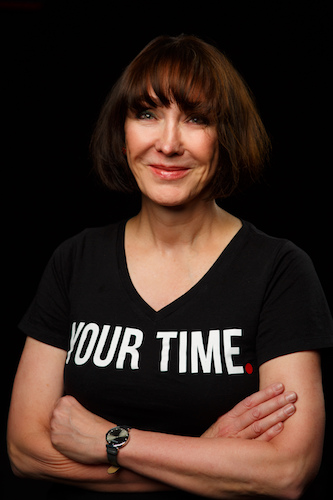 Sandy Beug, President. Mother of four daughters who has practiced in Regina as a dentist for over thirty years.
Lois Vanderhooft, Vice President. Previous Manager, Communications (Greystone - 9 yrs). For the past 19 years she has been a stay-at-home Mom to 4 teens and I wear a few little hats in the community...Track and Volleyball Coach, Player & Coach Development Coordinator for the REZYSA Soccer Executive Board, and is the Sponsorship Coordinator for the Regina Run for the Cure.
Lisa Peters, Secretary. President/CEO of Eye Inspire Events, and talk show host of "Talk of the Town" on Access 7 TV.
Kerry Avery, Treasurer. Partner with Chalupiak & Associates where I have been employed for the past 20 years. Served as a board member for several non profit organizations for the past 10 years.
PL Bastian is an entrepreneur and business owner with a passion for helping people. She is an active volunteer in a wide range of charitable causes that make a difference in the lives of many people; in particular new immigrants to Canada.
Laura Beatch is currently completing a degree in education at the University of Regina. She has experience working with children as an Instructional Assistant, and gives back to the arts community by advocating for the inclusion of differently-abled people. Laura lives in Regina with her husband and their twin daughters.
Tracy Fahlman is the CEO of industry/business associations for more than 15 years with extensive experience in assisting with the acquisition, start-up and hosting of major events that positively contributes to the community and economy.
Nkem Iroh, PharmD is a Clinical Pharmacist, on the cardiology team at the Regina General Hospital. She has practiced in the United States and now in Canada. She is a mother of 2 beautiful daughters.
Elisabeth Fogarty is a retired high school teacher with extensive experience in the areas of drug and alcohol awareness education, and adolescent sexual health education. Currently she is working for Mother Teresa Middle School as the College and Career Coach.
Richelle Bourgoin is the Executive Director of Programs at the Ministry of Agriculture. She spent her career in private sector marketing and communications before joining the public service in 2010.
Nicole Sarauer NDP MLA for Douglas Park , Regina constituency . She is also Deputy House Leader, Critic for Justice, Corrections and Policing, Women, the Saskatchewan Liquor and Gaming Authority, and Immigration. 

Jocelyn Souliere is a retired senior public servant, skilled in policy development and strategic management, who also has significant volunteer and fund-raising experience in sport, Special Olympics and the arts.
Kathy Ferguson is an Emergency Physician and Hospitalist with the Saskatchewan Health Authority. Born and raised in Regina, she is a graduate of the U of R and obtained her MD at the U of Saskatchewan. She has a passion for First Nations Health.
Dr. Lesley Sawa is an award-winning veterinarian in Regina. She is well known for her work promoting and providing veterinary services to remote areas of northern Saskatchewan.
Aaron Runge is a commercial lawyer in Regina. His practice includes corporate governance, mergers & acquisitions, corporate finance & securities.
Maura F. Mahoney is a Senior Counsel in Regina from the Co-operators Life Insurance Company.
Mark Docherty has worked with First Nations communities, at-risk youth and newcomers, taught at the post-secondary level, was a founding board member of Street Culture Kidz, and has proudly served as the Member of the Legislative Assembly for Regina Coronation Park since 2011.
Domenic Scuglia is the Director of Education Regina Catholic Schools who also has had extensive involvement with the sport of rugby, and is willing to support causes that enhance social justice in our world.